Rules and How to Play Online Bingo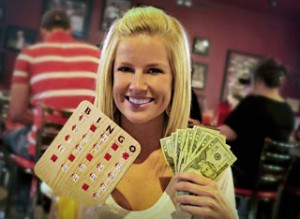 For those who are discovering traditional bingo games online are finding it to be a great way to socialize with other players. Bingo is a simple game to learn, so it is very easy to get started playing online bingo games.
It takes no more than a few minutes to establish a bingo account and on most sites, you will also be rewarded with a free bonus, so you have the chance to try the game without risking your own money. The rules for playing bingo online do not differ significantly from the rules that apply when playing traditional bingo in bingo halls.
Standard Rules
Online bingo is played in virtual bingo halls on the Internet. Rules and payouts vary from place to place, but fortunately there are often instructions that will pop-up whilst playing explaining the rules, etc. The cost of an online bingo card at bingo sites will vary but can cost anywhere from 1p to 40p. Most cost around 10p and prizes can be as high as several thousand pounds.
Popular Bingo Games
Bingo games come in two forms. 75-ball bingo games are popular in North America, while the 90-ball bingo games are widely played in South America, Europe and Australia. The 75-ball is the standard game of bingo that you see with a 5×5 card. And 90-ball bingo is played with a 9×3 card. When it comes to online bingo, both games are played the same way and are just as much fun to play!
Playing the Game
The way the game works is that the bingo numbers drawn one at a time. A bingo host will call out numbers such as B-21 or N-62 and so on, until at least one player has formed a predetermined pattern on at least one of their bingo cards. When playing online bingo, the caller's voice is produced using the software. Do you have the caller's number on your card? If you do, an auto-dauber will check this box this automatically.
The game continues only until someone completes a pattern, either horizontally, vertically or diagonally. When you receive this you should immediately yell "bingo" to make everyone aware that you won (done automatically on the internet). The bingo host will check the pattern on your card to see that it is correctly filled out. If you're playing online bingo, then you don't even need to call bingo and if you win prize money it's instantly credited to your bingo account.
Before the game can begin a game of online bingo, you must of course purchase a bingo card with a selection of numbers on it. The bingo numbers are arranged in columns or rows. Online bingo players can purchase more than one bingo card to increase their chances of winning! When you have a winning card, most online bingo sites will automatically award your winnings to your bingo account.
Simple, right? Online bingo is quickly increasing in popularity on the Internet. You can sit at home and play in your pajamas instead of having to drag yourself all the way to the bingo hall. It is not uncommon to find special online bingo games with jackpots up to $10,000! And the best thing about online bingo is that it is open 24/7 around the clock. How's that for all you insomniac bingo lovers out there!

December 5th
18:16