How to Renovate your Roof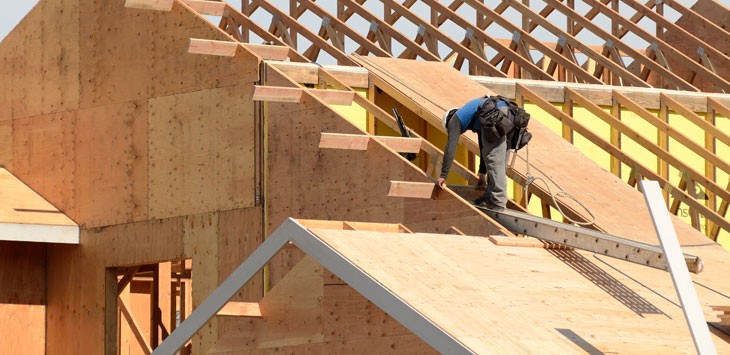 How to replace a roof in 2020?
When your roof has reached the end of its service life (yes, even the slate does not exceed 100-120 years at best!). Or when your roof has suffered too much damage, the time has come to replace your roof.
Obviously, this represents a budget, sometimes larger than that of building a new roof: you have to remove the old roof, check the condition of the frame, possibly renovate the screen and insulation, check the condition of the zinc works and install a new cover. And obviously transport the old one to the recycling center or the landfill.
All this therefore represents a certain construction time which can be important if your roof is particularly large or complex.
When should a roof be replaced?
A roof does not necessarily have to be completely replaced. There may be only certain roof areas to be replaced, repairs or renovations to be made. If you are not sure about the future of your roof covering, the best thing to do is to contact a professional who will come to diagnose your roof.
There are however a few cases in which you may have a roof in good condition and want to replace it anyway:
if your roof was made of asbestos fiber cement and, despite its good condition, you want to remove the asbestos from your property, for example before selling it
if you want to change the look of your roof after installing roof openings, chimneys or Velux, for a different style
if you need to raise your house and redo the roof framing
if you have to change the frame or a damaged roof screen: in both cases you will not be able to completely dismantle the cover
if you want to make an external thermal insulation
if you had deposited an inaccurate building permit and that according to the rules of your PLU you are asked to change your coverage (proximity to a historic monument, etc.)
if you want to install solar panels on your roof
But in most cases, the replacement of the roof relates to renovating a roof which is out of breath: porous materials, infiltrations or leaks, sagging roof, mold … In which case, the roof plays too important a role in the protection of your home to not replace your roof soon.
This is planned in advance, the time to decide on your future coverage, to study the possibilities with an architect or a roofer, to request and compare quotes for roof replacement, to consult the various organizations to find out if you have right to some form of aid, and of course to borrow or raise your budget.
Help, my roof is sagging!
Unless a meteorite falls on your house, a healthy roof cannot sag overnight.
Sinking or warping roofs are things that happen, of course, but only to homes that have been abandoned or with unmaintained roofing and frames (which is the same thing). In this case the foam does its work, the roof becomes porous, mold and water seep, the insulation is soaked, and the frame rots until it deforms, and we end up in a disaster.
But unfortunately, following a poor workmanship or poorly done roofing by unscrupulous companies, your roof can also deform! This is the case, for example, if the "professional" installs too heavy roofing materials on an unsuitable frame. Hence the importance of always calling on qualified professionals, with ten-year guaranteed coverage for their work!
However, parts of your roof framing may be overdue, either because the wood-eating insects have invaded it or because you have some leaks. The first thing to know when it comes to replacing a roof: first treat the cause before tackling the consequences.
For example, the wall plate (the horizontal wooden beam that sits just under the roof and divides the weight of the roof toward the load-bearing walls) is suffering and is partially moldy or cracked. In which case the carpenter or the roofer-carpenter who will come to make the repairs must remove the cover from your roof. If it is recent and in good condition, there is no reason to change it. If it starts dating, it may be an opportunity to invest in a roof replacement budget, including coverage.
Recycle tiles in good condition
When the roofing is still intact and when it is only the frame or part of the sub-roof which is reached, we can recover the existing tiles in good condition. But be aware that this can be even more expensive than replacing the entire roof! For the simple reason that the roofer will have to find the same model of tile, and inspect one by one the ones you want to keep!
A roofer will charge at the hourly rate for this work, of around $65 per hour. You can request a free quote for your roofing work. If you only have to change a few tiles, don't worry.
If we are talking about 40 m² or more, study the budget carefully with your roofer. Note that extra costs may occur, in particular hiring roofing dumpsters so that you can discard the large quantity of construction debris creating by your roof renovation job.
In some cases, you can replace your roof by covering it with another. But this must be reserved for certain very specific cases, such as metal roofs, asbestos-cement roofs, or concrete. Roofing is possible from $60 to $80 per m2.



March 17th
9:56