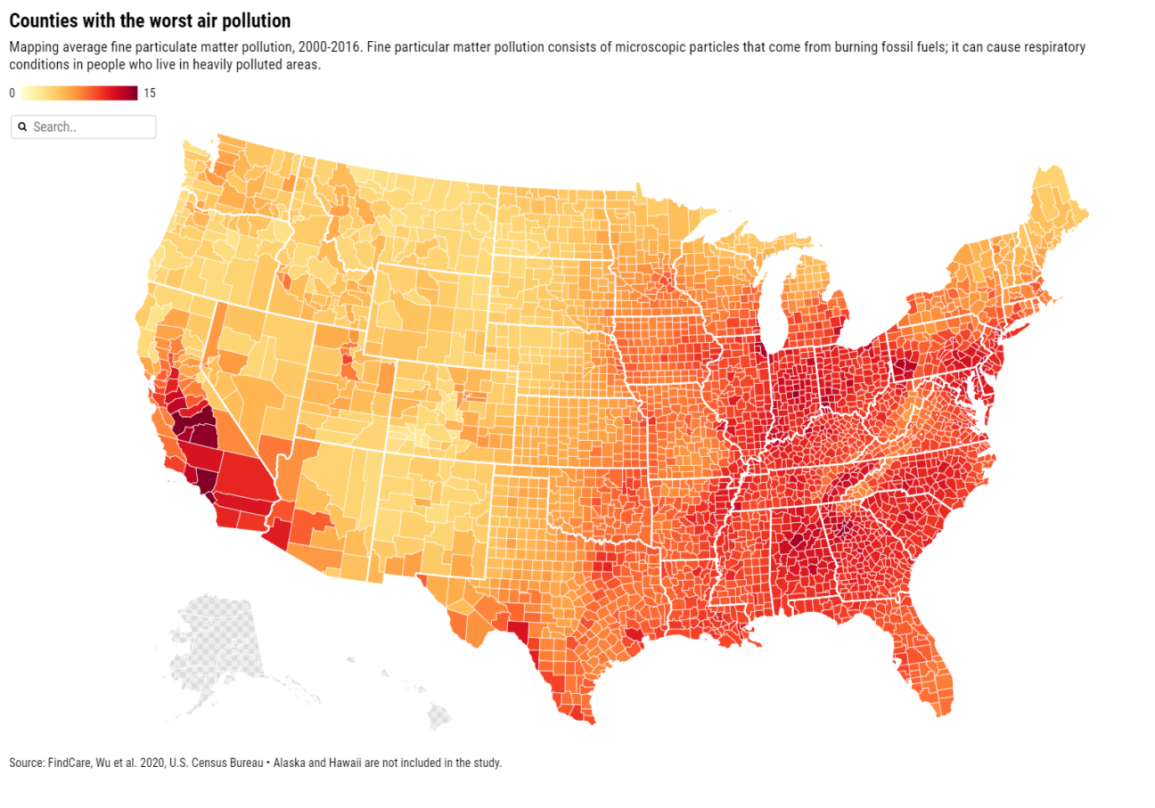 In the United States, pollution is a significant issue. As a result of high pollution levels, numerous states have been sued in recent years.
There is a significant imbalance in our relationship with the environment, and one of the most important things to understand about this is that it is also a global problem. Let's talk about US pollution and how you can manage this pollution using waste management.
It is not surprising that land pollution is one of the biggest problems in the United States. According to the Environmental Protection Agency report, land pollution is the second leading cause of pollution that brings many severe problems for the country. Waste materials often lead to the destruction of the environment, and the environment can also make the living environment terrible for human beings.
What are the most polluted US states
Plastic pollution is a massive issue in the world today. It is a serious issue because it can cause a lot of damage to the environment, animals, and even people.
Pollution comes from many different sources. One of the most harmful types of pollution is land pollution. Plastic pollution is left on land that has not been cleaned up. The problem with land pollution is that it can take a very long time to get rid of or clean up.
It can also be tough to eliminate because plastic will never really go away. It may break down over time, but it will take centuries to decompose. Land pollution is a big problem because it is not just an eyesore. It is a health hazard and even a danger to the animals that live around us and it can also be terrible for USA residents.
How to make the US less polluted through waste management
Construction sites produce a lot of garbage. Each year, the US generates 251 million tonnes of solid garbage. A third of waste is recycled or composted. Up to 40% of all rubbish originates from construction containing many leftover components.
Building companies must dispose of trash properly on construction sites. After a hard day, sustainability and environmental care are frequently neglected. Waste management plans benefit construction firms and the environment as more individuals build sustainably.
Before building begins, a waste-reduction plan must be in place.
Provide workplace garbage, recycling, and compost containers.
Order only what you need.
Reuse or recycle.
Teach workers to sort incoming rubbish.
Recycling bins on renovating sites assist employees sort items, reducing garbage and project waste. We all know that pollution is a common problem on our earth.
There are several methods available to stop this pollution. But using these methods is only not enough to stop this pollution. We can stop this pollution only if we use the best way. We can use dumpster rental in this regard, which is the best method to prevent this pollution.
How can you use the dumpster to manage your waste efficiently
To reach this goal, the trash needs to be separated in the right way. When you rent a dumpster for your waste, you can pay professionals to sort it for you. Because of this, less trash will end up at the local dump.
But proper sorting can do more than increase the amount of recycled garbage, it can also reduce the carbon dioxide released when the trash is taken to the landfill.
Burning trash is a major cause of pollution that can't be stopped, which could harm the food chain. Research shows that burning garbage makes more dioxins than other industrial activities.
A simple container rental can help avoid this by giving homeowners and contractors a safe place to throw away their trash. A 10 or 15-yard dumpster can hold a wide range of things, from broken appliances to debris from a renovation, you can be sure that everything you don't want will be recycled in a good way.
What are the main advantages of renting a dumpster
According to rules and regulations, waste is put in a dumpster in the right way. You don't have to worry about where the trash will go because the company follows all the rules.
CO2 emissions continue to be a global issue. When we use gasoline, we release more carbon into the air, which keeps the planet from getting cooler. You only have to make one trip to the dump when you rent a dumpster, which cuts down on your carbon footprint. If you run a business that cares about the environment, this is a great way to show how much you care.
As trash piles up, it will cost more to take it away. The more banks you have, the more money and time you'll waste trying to find a company to haul them away. When you rent a dumpster, you save money because the company that leases it takes it away after your project is done in just one trip.
How do dumpster rental services help make US states pollution-free
Dumpster rental services are the best recycling method to keep the US states pollution-free. The waste management process through dumpster rental has helped keep the surroundings clean and green. And also various factors make dumpster rental services an intelligent way of waste management.
Comments Off on The most polluted US states

June 25th
15:26